[ad_1]
In retrospect, last year's climate talks in Glasgow seem like a dream. International cooperation on methane emissions and deforestation. Recognition of the urgency of the task. The world is beginning to rise to the challenge, as it did in the face of the pandemic.
A lot has changed in a year. This week's COP27 climate conference in Egypt is taking place amid war and disaster. Russia's invasion of Ukraine has led to soaring fossil fuel prices and the temporary reopening of old coal-fired power plants, while renewed tensions between the United States and China have cast a shadow over the climate cooperation between the world's two largest carbon emitters.
You might think nations might put aside their tensions over climate change, which puts us all – and our children – at risk. But so far the signs are not great. In Glasgow, the 193 nations involved agreed to increase the ambition of their climate commitments. But on the eve of COP27, just above two dozen had done so.
While territorial tensions risk distracting our attention from the existential threat of climate change, there are positive signs like a new scramble for green energy for security reasons.
What is the link between geopolitics and climate action?
Politics and war tend to be separated in media coverage of climate change and environmental disasters. But they are closely related.
Military conflict – real or imminent – ​​strains diplomatic relations. This makes it harder to take collective action on any issue – even an existential threat like climate change. In August, the G20 climate talks in Bali failed to produce a joint statement, largely due to Russia's controversial presence amid its ongoing invasion of Ukraine. That same month, China suspended bilateral climate talks with Washington after US House of Representatives Speaker Nancy Pelosi visited Taiwan, which Beijing considers a breakaway province.
---
Read more:
The United States and China must find a way to cooperate at COP26 and beyond. Otherwise, global climate action is impossible


---
Geopolitical tensions are also distracting our leaders from climate change. Instead, leaders focus on immediate issues such as inflation, economic instability, or energy security. Russia's invasion triggered a global energy crisis and caused serious energy security problems in many countries, including Australia.
What's going on right now?
From the outside, it may look gloomy. Many European countries appear to have watered down their climate ambitions to deal with the immediate energy crisis during the Nordic winter. In June, some moved to reactivate old coal-fired power plants to enhance energy security and avoid Russian gas. In July, the European Parliament vote to requalify natural gas and nuclear energy as green investments, which could trigger a wave of private investment. European countries have switched to stimulate non-Russian supplies oil and gas from African and Middle Eastern suppliers, and scrambled to build new liquefied natural gas (LNG) terminals.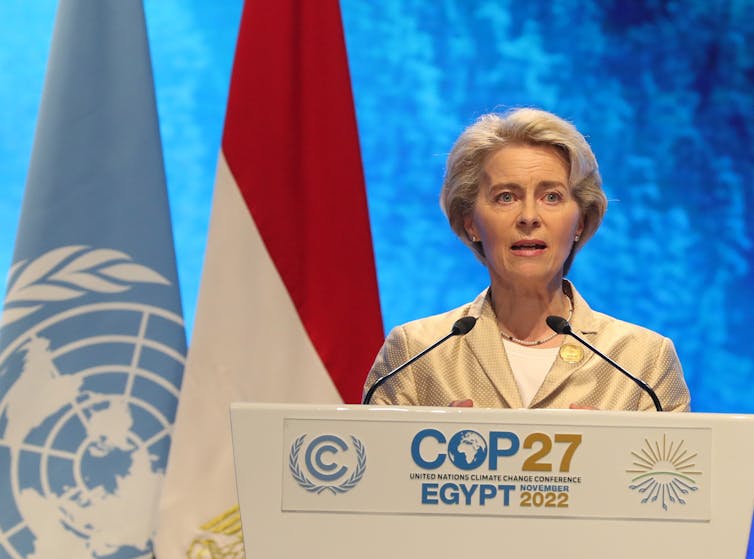 The energy crisis is less intense in the United States, which has domestic supplies of gas and oil from hydraulic fracturing. Even so, the crisis could to be used by some Republicans to push for "increased energy independence" – essentially, more oil and gas.
In China, election cycles are obviously not a concern. While President Xi Jinping has a strong personal commitment to environmental protection and green development, his authoritarian tendencies cast a shadow over China's longer-term climate actions. Authoritarian regimes are by nature centralized. This means that major policies could suddenly reverse if Xi's priorities change – or if another leader takes over.
You can see the impact of international tensions and the national consequences by who is missing from the COP27 guest list. Leaders of many high-emitting countries are skipping the conference altogether, including Xi Jinping in China, Vladimir Putin in Russia and Narendra Modi in India.
The Case for Optimism: Look to New Momentum
This is not a good start for the conference presented as the moment when words turn into actions.
But all is by no means catastrophic. Pro-coal leaders in Brazil and Australia were elected this year, with climate change and environmental concerns key factors for voters. The intensification of droughts and floods that we have seen this year tends to increase votes for "green" political parties.
And geopolitical tensions are driving an acceleration in renewable energy investment and engagement. The International Energy Agency Remarks "energy security concerns are driving the rise of low-emitting sources and efficiency".
For the United States, competition with China is accelerating the clean energy transition. The Biden administration this year approved A $570 billion investment for emissions reduction and clean technology. Internally, renewable energies are considered as vital in America's growing rivalry with China. Maybe we don't always need cooperation – the emergence of the United States and China clean energy race will benefit us all.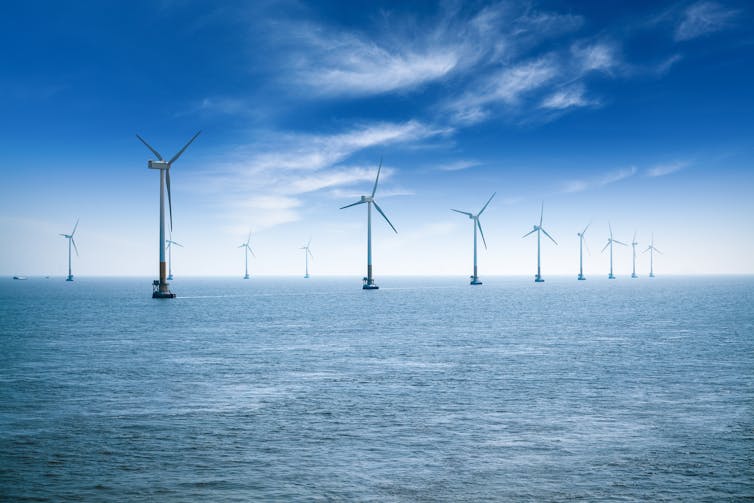 For its part, China is go forward on renewable energies, taking advantage of its manufacturing prowess. Last year he spent A$411 billion in low-carbon energy, up 60% from 2020. That's more than a third of the global total. And Chinese solar cell factories are getting ready to pump really huge amounts In the coming years.
China is generally pragmatic on climate, seeing clean energy as a way to develop international competitiveness Industriesand enhance energy security through renewable energy manufacturing and contribute to its goal of "national rejuvenation". He will pursue the clean energy transition, regardless of the results of the climate summits. This year unprecedented drought and heat waves in southern China will make climate a priority for party leaders.
Finally, other developed countries are mobilizing to help developing countries reduce their emissions and adapt to new climatic conditions. Denmark has offered provide 20 million Australian dollars to developing countries damaged by climate change. It is the first such offer by a developed country.
Climate talks never take place in a vacuum. Although this year's talks are particularly difficult, we can rise to the challenges. Uncertainty is everywhere – but that doesn't necessarily mean climate catastrophe. These overlapping tensions and crises could accelerate the shift away from fossil fuels.
---
Read more:
Will the war in Ukraine precipitate the end of fossil fuels?


---
[ad_2]
Source link